What is Title Search?
Title search, also known as property title search, is the process of retrieving legal documents and examining public records to confirm a property's legal ownership. Title searches are done to determine whether the claim made on a piece of property is correct but evaluate a real estate transaction record. There are many sources through which a title search is conducted, such as land records, tax liens, court judgments, and deeds. Apart from purchasing a property, title searches are also performed when the owner wants to mortgage their property, and the bank requires the owner to ensure their transaction.
Usually, title searches are done by title companies, and individuals, as well as businesses, can order title companies to conduct searches at any time. These searches can determine if there are any claims or liens on the said property. To perform a real estate transaction, you need to have a clean title. Otherwise, transactions cannot be completed. 
How is Title Search Done?
As mentioned above, a title search is done to determine whether the piece of property you are planning to purchase has a clean back record. Therefore, it is often ordered by the buyer before making any transactions. Hence, title searches are usually conducted by title companies or an attorney on behalf of the potential buyer who wants to purchase the property but wants to make sure it is safe to do so. Title companies are hired during the sale purchase process and assist throughout the deal until closing.
The search process is initiated by another entity or a lender who can verify the property owner to confirm whether there are any judgments of claims against the property. This process is also done before approving a loan of any credit using your property as collateral. To fulfill the search, the entity that requested the title search conducts research and uses public records or legal documents to recognize the vested owner, judgments, liens, or due taxes on the property.
A title company or an attorney will investigate public records on a property's legal ownership before the prospective buyer makes the final deal and purchase the property. Once the search is complete, the buyer will receive a preliminary title report. If they happen to find any issues with the title, the buyer can point them out to the seller – and they can decide on different terms for the purchase deal from there.
However, the buyer is likely to include their attorney or real estate agent in these discussions to make sure all the problems are eliminated. While most issues are easy to solve, others can jeopardize your loan commitment. The whole process of title search takes up to 10 to 14 days to complete, but the process gets longer with the increasing age of the property – that means it will take longer for title searches if the property is older.
Clean Title vs Dirty Title
As discussed above, a title search is done to confirm the property's legal ownership and help in identifying whether there are any claims on the property. When the examination shows no claims and proves the sole ownership of a piece of property or land, it is considered a clean title. A dirty title indicates discredit or uncertainty hanging over a property.
Some examples of title search findings that lead to a dirty title are erroneous surveys or unresolved building code. For example, if during the filing of a property, a clerk at the county office misspelled some information or misapplied something – this can lead to a dirty title finding during the search.
Can We Conduct Title Search on Our Own?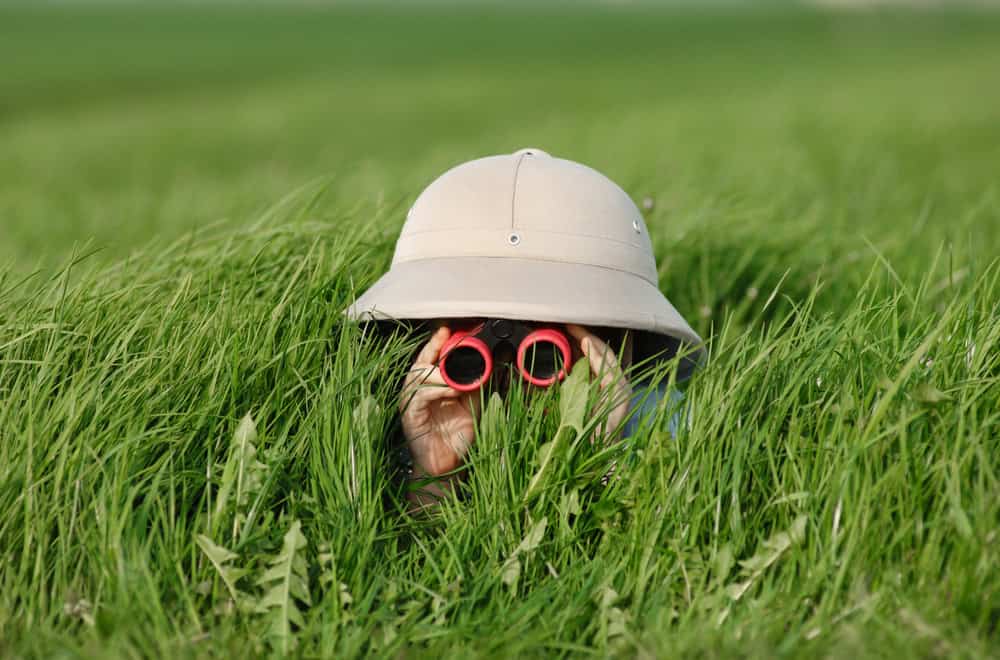 Title searches are most commonly conducted y title companies and attorneys – mainly because they are experienced and can make your work easier. Moreover, since they have been doing it for a while now, they know all the right places and what needs to be done. However, if you wish to conduct a title search on your own, nothing is restricting you.
To conduct a title search on your own, you need to ensure you have all the correct information about the property before you begin the search. Information such as the street, property's legal address, etc., are all vital for searching. Once you have all the details, you can check public records in person – or online to make it easier.
You can also visit the office where the title is recorded (the clerk's office) and the tax assessor's office to confirm if there are any outstanding liens on the property you wish to buy. And this way, you can find out whether the property you have your eyes on has a clean title or dirty title. However, we must tell you this is not only tedious but also costly for you to do on your own hence, it's better to reply to the company or attorney.
Conclusion
A title search is a vital process for buying a property – if you plan on buying yourself a house or property, it makes sure you do thorough background research and conduct a title search. It will help you make sure whether the property is worth spending on and determine whether it has a clean ownership record or not.