Purchasing a home will be one of the most significant investments you make in your lifetime. The last thing you would want is an unexpected issue related to defective documentation (ownership) of the property you just invested all your savings in to mess it up. This is where title insurance comes into play. It is a one-time charge that homebuyers pay when applying for a mortgage. Title insurance protects lenders and real estate owners against any type of property damage or loss that they may experience because of encumbrances, liens, or defects in the title of the property. Keep reading to learn more about title insurance.
What Is Title Insurance?
The title of a property refers to the legal rights of the owners. Therefore, when a person purchases a property, they need to make sure that it is free from ownership claims or liens and has a clear title. In case not, it will be the new owner's responsibility to remedy these issues.
We live in a world where forging documentation is one of the most common forms of fraud. Being a form of indemnity insurance, title insurance is a one-time payment that protects homebuyers and lenders from an unexpected financial loss that they might sustain from defects in the property's title, such as third-party claims. These issues don't show up in the initial search and usually arise after closing the real estate deal. Thus, having title insurance will protect you and your property by paying for the specified legal damages in case of an ownership dispute. The title insurance examiner will review the history of your property and will seek any possible title issues, ensuring to resolve them before the purchase occurs.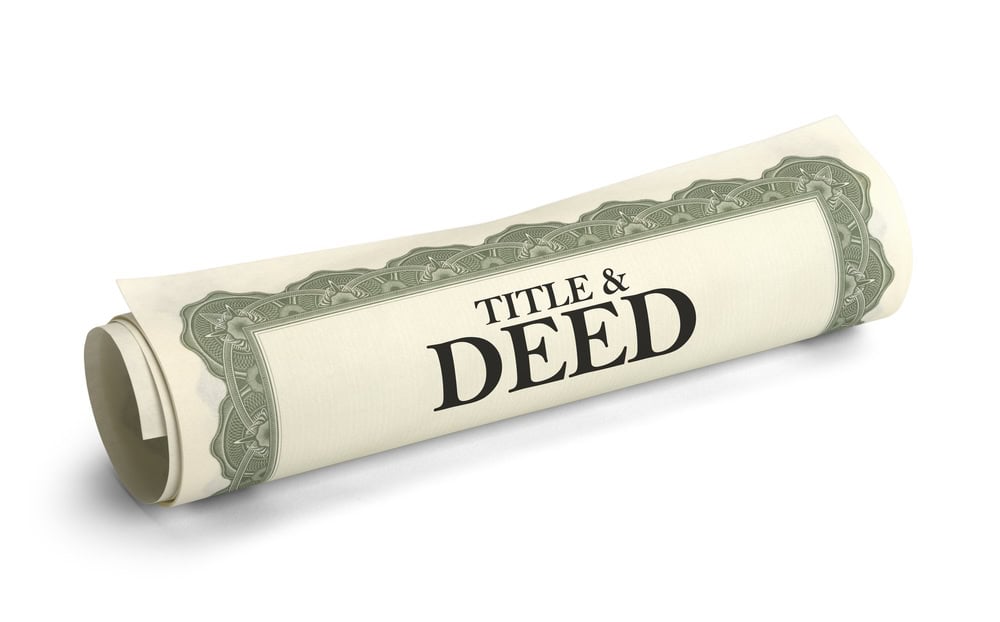 Types of Title Insurance
Title insurance can be divided into two categories:
Owner's Title Insurance: Because title searches are not perfect and the buyer is still at risk of financial loss, the owner's title insurance policy is required to ensure complete protection of the owner. Though optional, owner's title insurance is smart to protect your investment. Even if the seller provides you with a warranty deed, the owner's title insurance can protect the buyer against title flaws by helping in covering the cost in the event of an ownership or title issue.
Lender's Title Insurance: Almost all lenders need the borrower to acquire a lender's title insurance coverage to protect the lender if the seller cannot lawfully transfer ownership rights. A lender's insurance policy only protects the lender against loss. Issuance of this policy marks the completion of a title search, giving the buyer some assurance.
Understanding Title Insurance
A clear title is required for any real estate transaction to be completed. Therefore, to check for liens or claims or any other type of ownership issue, title companies perform a thorough search for every title before signing the deal.
A title search can be defined as examining public records to determine and confirm the legal ownership of a property. Many types of blemishes can portray a title as "dirty," two of which are unresolved building code violations and erroneous surveys. Title insurance protects homebuyers and lenders against damage or loss caused by encumbrances, liens, or problems in the title or actual property ownership.
Some common claims made against a title include liens (from mortgage loans, easements, home equity lines of credit (HELOC)), Back taxes, and competing wills. Unlike typical insurance, which covers future events, title insurance covers claims for previous incidents.
A standard owner's title insurance policy covers the following defects:
Encroachments.
A forged deed or falsified documents.
Ownership issues such as unknown heir.
Outstanding debts of contractors.
Judgments or encumbrances against the property. For example, outstanding liens or lawsuits.
Restrictive covenants (terms that reduce the value of a property) like unrecorded easements.
Why Should You Invest in Title Insurance?
Without title insurance, there's a high chance that the transacting parties will be exposed to severe risk in the form of title defects. Take an example of a homebuyer who finds the house of their dreams, only to find out that it's backed by the financial burden of unpaid property taxes from the previous owner after closing. In such cases, without title insurance, the buyer will be responsible for payback the unpaid taxes as well.
On the other hand, if a buyer is covered by title insurance, they will be protected from ownership-related issues as long as they are interested in a property or own one. Similarly, title insurance provided by the lenders protects banks and other mortgage providers from problems such as unrecorded access rights, and unregistered liens.
Therefore, before proceeding with a purchase, an investor should do their research to ensure that the property doesn't have a bad title. The easiest and safest way out of unforeseen title-related issues is to make sure that you have a title insurance claim to your name before entering the property investment market.
Purchasing Title Insurance
Upon completing the property purchase agreement, the closing agent or escrow initiates the title insurance process. Apart from the regional companies, currently, there are four major U.S title insurance underwriters: Stewart Title Guaranty Company, Old Republic National Title Insurance Company, First American Title Insurance Company, and Fidelity National Financial.
The cost of owner's title insurance can range between $500 and $3500, depending on the buying price of your home, the insurance provider you opt for, and the state you live in. In most cases, an owner's policy and a lender's policy are required to guarantee optimum protection. Both the parties purchase title insurance at the time of closing. Even though your lawyer, real estate agent, or lender might recommend a good title insurance company, do the due diligence from your end to choose the right one.
How to Buy Title Insurance
Following the completion of the property purchase agreement, the closing agent or escrow initiates the title insurance process. To ensure that everyone is sufficiently protected, the owner's policy and lender's insurance are often required together during the title insurance process. Both the parties pay a one-time cost for title insurance at the time of closing. Owner's title insurance costs anywhere from $500 to $3,500, depending on where you reside, which insurance company you choose, and how much you paid for your house.
Wrapping It Up!
When searching for a title insurance company, ensure that you opt for a reliable, stable, and reputed organization that you can expect to be around years after purchasing a property. Even though title insurance might seem like a waste of money, especially if you haven't used it, it is a small price to pay in return for the complete protection of your property in case anyone challenges your title throughout the ownership period.